There's a lot happening in the Disney universe right now – so much so that I have had a hard time deciding what exactly I should write about first. Should I talk about Merida, Disney's new and Pixar's first princess? Should I talk about the Avengers film as being my must-see film for the summer? Or should I mention the curious placement of some classic 80s arcade games, formerly seen in Flynn's Arcade at eclecTRONica, now in the unused second level of the Starcade?
Oh sure, I have known that I have had to deal with the obvious juggernaut that is today, June 15th – the day that Disney California Adventure formally re-launches, along with the Matterhorn finally coming out of its long refurbishment. But I didn't want to do the obvious. There are so many articles and resources from various websites regarding what to expect from the new offerings – I felt that I myself needed to provide a new offering of information myself.
I don't have any secret information that is not already available online about what is coming June 15th. I am, however, a viewer and analyzer. I like making things easier for people to understand and use.
That was when I realized that what we need is a plan of attack. It's no secret that crowding and lines are going to be borderline nightmarish this summer at certain points. There is a lot to see and a day at a busy theme park can leave you in the dust if you are not properly prepared.
So here, today, I hope to give you a good, safe guideline to make it through your day at the Disneyland Resort. I can't promise that it will be easy (if you want easy, you'd better wait until January to see any of these new offerings), but it should at least make things go by a bit smoother.
So, before we get into this, let's look at what days you would be best to avoid Disneyland Resort altogether:
Today, June 15th – Disneyland California Adventure re-opens, and introduces Buena Vista Street and Cars Land to the public. If you have to go…well, I wish you the best of luck. Right now it's not too bad, but like One More Disney Day, things will probably get intense once people get off from work. Carpool!
Sunday, June 17th – due to the Annual Passholder demographic spiraling to an out-of-control number, this date is deemed to be so busy (busier than 4th of July even) that Cast Members do not even get to use their own parking garage. Those spaces will be given to guests, while Cast Members must park at Angel Stadium and Honda Center. Sundays are generally busier than Saturdays now, mainly due to blockout dates.
Okay, so now you know which dates to avoid. I'm not saying that any other dates this summer won't be busy, but the above are projected to be the most crowded.
Prices for tickets have gone up. You are going to want to make the most out of your day, right? And the purpose of this makeover is not only to make Disney California Adventure a great park that is worthy of sitting across the esplanade from Disneyland, but also to make the park worthy of a full day of offerings.
If you consider yourself a tourist that is planning on making a visit, you will want at least two days to experience both parks…three or four would probably be more relaxing. To get even more time, if you stay at one of the Disney-owned hotels, they offer special Magic Morning hours that allow you to enter the parks before they open to the general public at 8 a.m. (yes, Disney California Adventure is now set to open at the same time as Disneyland, but is supposed to end normal operating hours at 11 p.m. – we'll see if that actually lasts).
Annual Passholders, you can take advantage of Magic Morning hours too, but you only get one day to do it, and you have to reserve that date ahead of time by going to Disneyland.com.
My advice would be to hit Disney California Adventure first thing in the morning and grab fastpasses for Carsland's Radiator Springs Racers. However, you won't be heading to Carsland to pick up those fastpasses – head to A Bug's Land instead. The machines are located at It's Tough to be a Bug's former fastpass location and meet and greet area. Because Radiator Springs Racers has some really cool lighting that is best viewed at night, it is recommended that you try to ride the attraction when it is dark. Aiming for a ride time of at least 8 p.m. would be ideal, but one might have to come back to the fastpass machines later to get the ride time they want. Worse comes to worse, while waiting in a long line, send someone from your party with your Disneyland Resort tickets to get your fastpasses.
By the way
, fastpasses are free. Anyone that tries to tell you otherwise is lying and is possibly thinking of Six Flags (or they were just too lazy to actually look into information on Disney's Fastpass system at all). All you do is insert your Disneyland Resort ticket into the fastpass machine (there is an image at the slot to show you how to insert it properly) and a fastpass will pop out. There will be two return times listed to return in-between to ride. Cast members will not let you in line early, but they generally are not concerned if you don't make it by the finishing time. Attractions break down, issues arise – they are fairly understanding. Try to make it between the times listed though, as the fastpass system works most efficiently when you do. Once you get a fastpass for an attraction, you cannot get another one until either two hours have passed or you have hit your initial return time for the fastpass you got before, whichever comes first – so you can get multiple fastpasses throughout the day. Also, fastpass times do not interfere with each other from different parks, so if you got a fastpass for Radiator Springs Racers, you could immediately get a fastpass for Big Thunder Mountain Railroad if you wanted.
At 450 riders per hour, Luigi's Flying Tires is going to have the slowest and longest line, so if you want to ride it, I suggest doing that first, or at least ASAP. The reviews on this one are mixed and there is a learning curve, but at the end of the day you will be sitting in floating tires, which is pretty cool. Mater's Junkyard Jamboree would be a great attraction to ride next (be aware that it will swing you roughly and small children might bang their heads against the side of the ride vehicles).
You might want to see World of Color while visiting the resort. It is a great show and is still very popular – it sees updates quite regularly, too. You can get a "fastpass" for this one, though it is not really a fastpass and does not interfere with any other fastpasses you might get. The machines are located at Grizzly River Run's fastpass area, and you might as well head over here anyway because it is summer, it is hot and this ride gets long lines too (be prepared to get wet or possibly soaked if you ride). However, Disney California Adventure also offers dining packages for World of Color, so with your special meal you also get World of Color tickets for everyone in your party. The food at Wine Country Trattoria is already great – the World of Color dining package is even better. For more information, you can look at Disney's official information page here:
http://disneyland.disney.go.com/disneys-california-adventure/world-of-color/dining/
Something that you'll definitely want to check out is the new Carthay Circle Theatre on Buena Vista Street. The place has fine dining, but if you like, you could just go for a classic cocktail. It is gorgeous and luxurious – exactly what classic California luxe is all about.
Carsland has a lot of new great dining offerings, from smoothies to sit-down American diner fare. The reviews have been mostly positive (though be prepared that the specialty drinks will have their artificiality). A great snack or more affordable lunch/dinner would be the chili "cone" queso. Grab one and just enjoy strolling through Carsland – the new land is simply stunning. John Lasseter was very particular about the authenticity and look of the land in relation to the film franchise, so no detail has been spared.
Other food offerings I would like to encourage you to check out are the new Ghirardelli location (YUM!) which has some cool details and amazing ice cream, and the Boudin Bakery which has a menu that never disappoints.
Give yourself time to walk around Buena Vista Street as well, which is just as stunning. Starbucks has come to a Disney park for the first time and is located at the Fiddler, Fifer and Practical Café (named after the three little pigs), so if you need a caffeine boost, you can pick up a drink and explore.
One thing that I cannot stress enough is that you need to keep yourself hydrated. People generally forget that Southern California is a desert, so it is hot and arid during the day (but can drop in temperature significantly at night). Bring several bottles of water and possibly invest in one of those water spray fan bottles. Bring some snacks with you – fresh fruit and nuts are healthy and full of vitamins and protein to keep you going. You can bring food into the park as long as it is cold, so yes, sandwiches are perfectly fine!
If your pockets are not reliable to properly hold things, get a proper bag to carry your things in – but know that if you do lose something, a visit to Disney's Lost and Found in the esplanade usually will fix everything. I've known people who have lost things like their wallets and cell phones and have had them returned just as they were before (being the Happiest Place on Earth, I think people are generally more kind, honest and generous about getting things returned to their proper owners, as everyone is on vacation and spending a pretty penny as it is).
But back to rides. Tower of Terror, Soarin' Over California and California Screamin' all have fastpass and are must-sees. My favorite attraction, however, does not have fastpass and does not need it because its hourly capacity is so high. The Little Mermaid – Ariel's Undersea Adventure is a fantastic, fun and family-friendly ride that generally has the most reasonable wait throughout the park because of its efficiency. If the crowding gets unbearable, head here for some relief and a good time.
If you enjoy funky nightlife, you might want to check out the Mad T Party. I miss elecTRONica personally, but you can still purchase cocktails and visit an arcade (well, more of a carnival arcade) with some nighttime entertainment. Be prepared, though – it is loud, crowded and not necessarily the best place for little ones. If you go, though, give the DJs your love! They're pretty awesome.
As for the original park? Matterhorn has re-opened with a taller height requirement and lower capacity, so lines for this ride will get longer – but it will still be worth it. Try grabbing fastpasses for Splash Mountain, Indiana Jones and the Temple of the Forbidden Eye, Space Mountain, and Roger Rabbit (which is actually disconnected to the rest of the fastpass system, so sneak in an extra fastpass here!). Pace yourself, but try to get the bigger rides (and/or the Fantasyland ones) done in the morning first before the heavy crowds descend. New Orleans Square gets pretty busy in the afternoon, so try to do Pirates of the Caribbean and Haunted Mansion in the morning or at night (and when Fantasmic! is getting prepped, be prepared for heavy crowding).
Disneyland has plenty of great food options. If you are really hungry, Plaza Inn has really large platters of food (fried chicken or pot roast) that one may feel comfortable sharing with another person, plus pasta and salads. Hungry Bear has delicious country fare, like a fried green tomato sandwich or a chili burger (they even have sweet potato fries!). I also recommend every restaurant in New Orleans Square – if you enjoy gumbo (or heck, even if you don't), theirs could make you fall in love. Finally, Carnation Cafe has opened back up after a very long and extensive refurbishment. There is more space now, which should make getting a table that much easier (staff also give you pagers to walk around Main Street while you wait for your table, which is a major improvement to the line one used to have to wait in). If you are there, make sure to say hello to Chef Oscar, Disneyland's longest tenured cast member and the head chef of the restaurant!
If you want to meet characters, you can generally ask Cast Members on Main Street when certain characters come out to meet, but if you want to meet Rapunzel or Brave's Merida, they both have their own individual locations. The waits are always rather long but there is a reason why so many want to meet these lovely ladies. Rapunzel is located next to Pinocchio's Daring Journey and Merida is next to it's a small world. Merida's meet is extra special because the three black bears are with her (really cute interactive audio-animatronics) and you get to learn a little bit of archery and shoot.
If you want to see Fantasmic! and/or Magical (the fireworks show), you should know that Fantasmic! gets two showings with Magical in-between. I'd recommend getting a spot for the fireworks first (as it fills up fast) and then trying to catch the Fantasmic! showing afterwards (bring your patience with you making it through the crowds), as many visitors often leave the park after the fireworks are over. Both Dumbo and Tinkerbell fly in the show, so it is really worth seeing at least once.
If you appreciate a fun bar environment, want some tropical fare or a break from the heavy crowds, one more location I have to recommend is Trader Sam's/Tangaroa Terrace at the Disneyland Hotel (you can walk here quite easily from Downtown Disney, or even hop aboard the Monorail from Tomorrowland and have a much shorter distance to trek). Delicious food and drinks, a fun and interactive tiki bar chock full of inside jokes and nods towards all the things you love about Adventureland, and a place to get real souvenir tiki mugs, it is a must-see for those who appreciate the Polynesian and/or retro scene.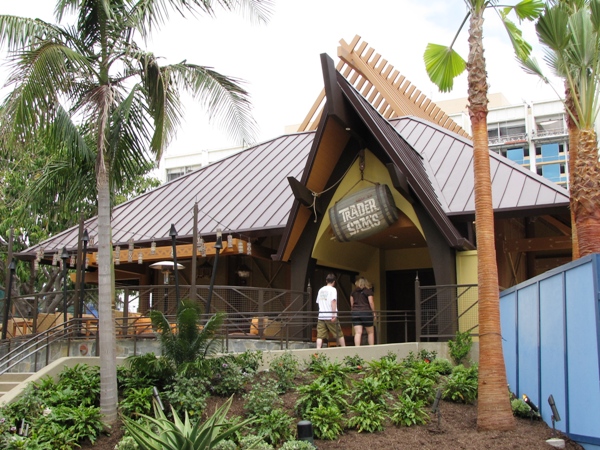 Past that? Make sure your cell phone is fully charged, bring and put on sunscreen, bring your patience and wear a smile! The parks will be busy but you are there to have fun, so for goodness sake,
allow
yourself to enjoy it! Everything is sure to dazzle this summer, so go out there and have fun!