The busy summer has finally come and gone. Disney California Adventure is now seeing healthy crowds while finally making Disneyland bearable to trek during busy periods for the first time in years. The Magic Kingdom is continuing its Fantasyland makeover, and so far it looks pretty amazing! And on top of all that, The Walt Disney Company is helping Disneyland Paris refinance with 1.3 billion euros.
It seems fitting that at such a lovely time as this that
Cinderella
will be re-released for home entertainment (October 2nd, to be exact). It really wasn't that long ago that an edition was released on DVD, but I'm sure many will still be more than happy to upgrade to Blu-Ray - plus,
Tangled Ever After
is going to be included as part of the extras.
The products that have been created to tie in with this release have actually been rather impressive. With the success of the special edition Rapunzel costumes, I think the people responsible for Disney merchandise thought it would be a good idea to do something similar with Cinderella.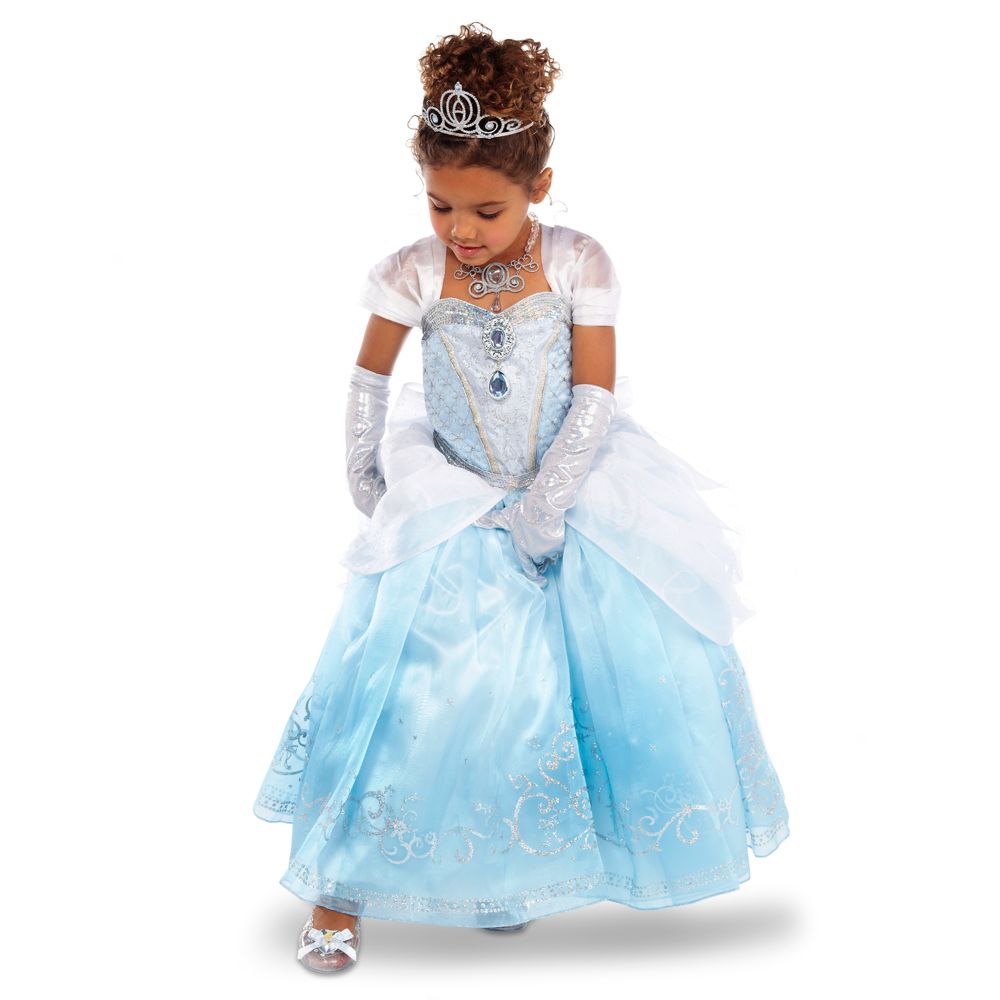 I don't mean to gush, but I really love this costume! The detail is gorgeous...this is obviously not the typical run-of-the-mill Cinderella gown. If you have a little princess at home, she would probably love this. The dress does not come cheap ($149.50, not the average Disney princess costume price), but it may be worth it for you. The accessories come separately, of course, but Cindy's shoes light up and the carriage detail is very pretty (reminds me of the special edition Swarovski Cinderella jewelry).
As an adult female, I have expressed my frustrations in the past about how I feel there is very little for someone like me to purchase for my Disney enjoyment. Disney Store has really stepped up their game, however, and now there are some nice things for adults for this
Cinderella
promotion too, and taking on a very nice vintage poster look. My favorite is actually the Limited Edition Classic Cinderella Ceramic Set (say that 5 times fast). This would be a very nice display piece. I do wonder why Prince Charming was not included, though.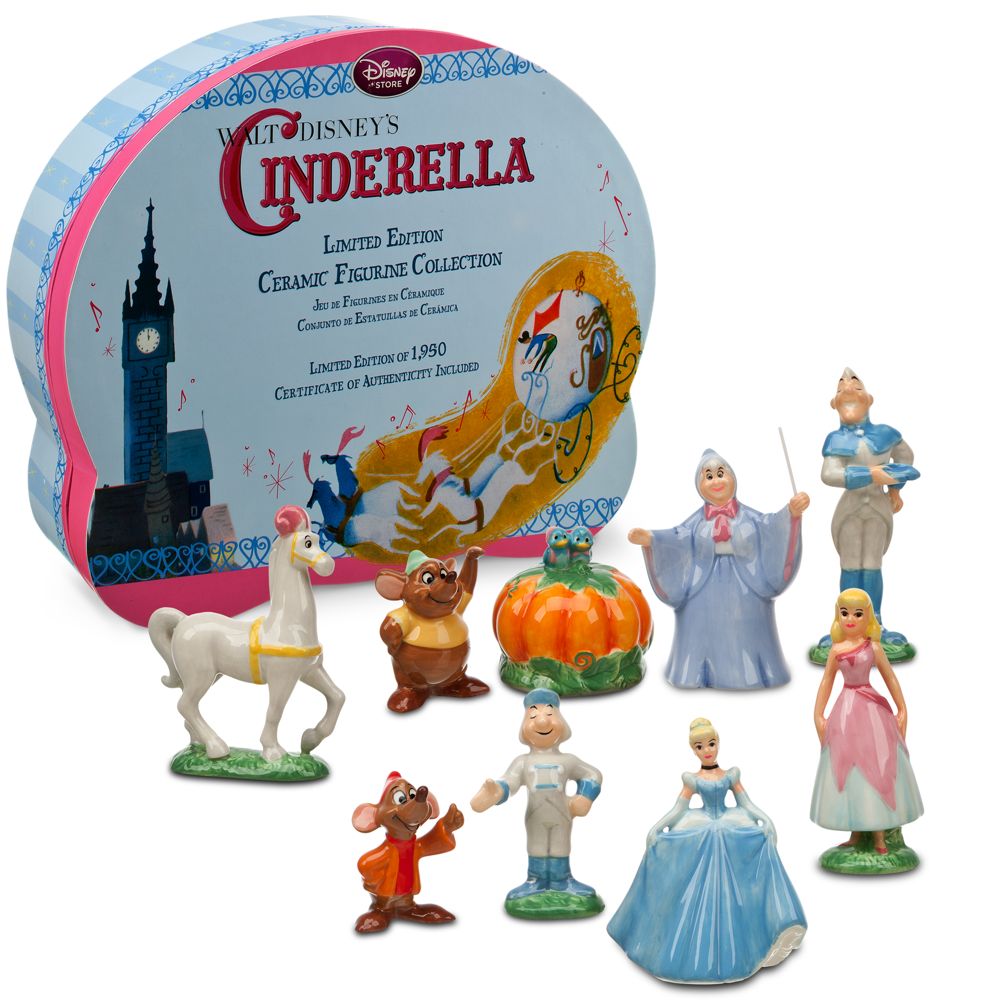 Overall the product offerings are nice. I do wish they had created some bird plush (they are just as instrumental in helping Cinderella as the mice), but it is overall pretty solid.
It's not just the Disney Store that has gotten in on the act, though. Oh no. Disney wants this to be much bigger than the typical Blu-Ray release. They have partnered with Sephora, DSW and *gasp* Christian Louboutin,
the
shoe designer.
Here's Cindy's slipper from the classic film:
Here is what Christian Louboutin and DSW came up with, respectively:
Truthfully, as a fashionista and Disney fan, I was hoping for something a bit closer to what we saw in the film. The shoes are nice, but not quite what I was expecting. Still, I love how the Louboutins scream "fairytale."
I am more excited about the collection from Sephora. I loved the Villains collection from MAC, and now I cannot wait to get my hands on some of this makeup! You can check out the collection
here
. I'm not sure if this is going to be the entire collection or if the items shown online are just a sample for BeautyInsiders (it is free to join if you would like to purchase any of these items). The collection will not be officially released until October.
So, are you or anyone else you know going to embrace the re-release of Cinderella in style? If so, how/with what? What do you think about the different product offerings? Are they fit for a princess or should they be thrown out with the rags? Let me know what you think!
P.S. - since my last post, I have joined Pinterest. I'm kind of in love with it and I pin
a lot
. If you'd like to check out my boards (there's a ton of Disney-related pins and boards on my profile) just go
here
.