Christmas has come and gone, and the retail world is heaving a sigh of relief. The chaos is over and things are back to normal.
That is unless, of course, your shop is a part of the bridal industry. Now, bridal salons have entered "Bridal Christmas."
What is Bridal Christmas, you might ask? Well, think of the mad holiday shopping rush at other retailers, but now picture these shoppers as newly engaged women (and men that are so inclined) who got engaged over the holidays, plus their families and friends. They are rushing into bridal salons, where it is ideal to keep a nice, calm and intimate environment going.
One of the first urges for a new bride-to-be is to go wedding dress shopping. And why shouldn't she? Lots of women have dreamed of their future wedding dress since they were little girls. Sure, their tastes may have changed since they were four, but at the end of the day, they still yearn to wear their fantasy dream dress.
If you have recently gotten engaged, congratulations! As your blogger fairy godmother, I may not be able to accompany you to your bridal appointments, but I
can
prepare you for the shopping journey that you are about to take. It's exciting but also a bit daunting, isn't it? You want to look your very best at your wedding as it's your special day to truly get dolled up, you want to look extra special for the person that you're marrying, and there's probably going to be a bunch of people watching this whole major event of your life unfold.
Want to run yet? I hope not. I've seen a lot of women step into a bridal salon with the look of a deer in headlights. I don't know what it is exactly, but that moment of seeing a sea of white can often paralyze someone.
It does not have to be scary, I promise! As your fairy godmother, I have compiled my own list of things that a proper princess should know before entering a bridal salon. With these tips, you should have all the confidence you need to find the perfect dress for your big day!
Let's get started over here and I'll take your measurements...
1)
Do some research.
There are tons of awesome websites at your disposal. I'd suggest
theknot.com
and
brides.com
as a jumping-off point to take a look at different designers, fabrics, styles and silhouettes. Try to get yourself familiar with some names if you can, and save pictures of the dresses you really like. You may find a designer that you fall in love with instantly. Make a Pinterest board of your favorites (p.s. - if you're worried about certain people seeing what you like, you can have up to 3 secret boards to pin to now). If you find a designer you love, check out their website and click on their locations link - you can find whatever salon closest to you that has their dresses! And if there is a
specific
dress you want to try on, make sure to call up the store to ask if they have it. If they do not, they can sometimes make arrangements to get that dress in for you to try on in a sample when you come in. Check to see if there are any bridal shows coming up in your area, as there are often fashion shows where dresses are modeled, or you can see them up close on a mannequin. If you can't really narrow things down, don't panic - just do a search for nearby bridal salons that you can visit.
Lazaro LZ3315, perfectly whimsical and fairytale-inspired.
2)
Know your budget.
Now that you have done some research on bridal gowns, you've also been able to see what these things generally cost and what designers and bridal shops will fall more towards your budget. Are you paying for the dress yourself? Are your parents? Is someone else offering to chip in or foot the bill? If someone else is helping you pay for this, make sure you sit down with them and get a more solid figure before walking into the salon, or things could easily get messy. Also, if someone is offering to pay but thinks that $100 is more than enough for a wedding dress, then you should be honest with them about how much these things cost. David's Bridal may start at $99, but that doesn't mean your dream dress will be that cheap. And besides budgeting for the dress, also leave room for accessories and alterations, because they add up fast.
David's Bridal 9WG3444
3)
Make an appointment!
Most bridal salons
do not
take walk-ins, and considering the fact that we are entering Bridal Christmas, the ones that do will still (perhaps even more so) have extra foot traffic. And don't put shopping for your dress off - most salons want you to start shopping for your dress 8-10 months before your wedding because some dresses will take several months to order (and that doesn't take into account the alterations you will probably need later). Stay classy and be prepared.
Sophia Tolli Enobaria
4)
Pick those accompanying you to the appointment carefully!
I really cannot stress this enough. The last person you want to bring with you to the appointment is someone that would potentially describe you looking like a "linebacker" in a dress (potentially the nastiest comment that I've heard from someone on
Say Yes to the Dress
). Keep your group small, and only those closest to you. The more people you bring, the more differing opinions you bring with you. If you are having outside financial help paying for the dress, they should be there (just remember that they're not going to pay for the dress if they don't like it). If mom is wanted and available, she should be there. Be prepared that she might be the toughest one to please. This is more than likely because she loves you very much and has been looking forward to this trip since you were born. Only the best will do for her baby girl. Dads (if they want to come to the appointment) will probably be the same way, but will be more apt to crumbling when they see you in that dress because they don't want to let you go. Once you have chosen the people to accompany you, make sure you
communicate what it is you are looking for in a dress
. If your group isn't on the same page as you, you may come out in a dress you love and they may shoot it down because they pictured you in something else.
Well, my family definitely didn't like this dress...
5)
Bring whatever undergarments/shapewear you deem necessary.
Every princess wears a little something underneath to hold certain things in place. If you don't have something, the salon may carry it for you to try on with dresses, which may also be available for purchase. Also know that you will have a complete stranger help you change, as bridal gowns can get very heavy and/or complicated - some have corset backs, buttons, zippers etc. But don't worry, they are just there to help you, and they do this all the time with women every day.
6)
Watch a few bridal shows to get an idea of what shopping will be like.
Say Yes to the Dress
is one of my favorite shows, period (both the OG and
Atlanta
). They are entertaining and overall rather positive compared to a lot of reality television. If you want tips on how a princess
doesn't
behave, watch Bridezillas.
Say Yes to the Dress: Atlanta
7)
Keep your venue in mind while shopping.
If you plan on getting married on the beach when it is hot, the last thing you will want to wear is a heavy satin ballgown, which would work far better in a ballroom setting. Some will tell you to purchase your dress before picking your venue...I think that it really depends on a wedding-to-wedding basis. Sit down and have a talk with your fiancée about this - if they are fine with you picking out a style and venue for your wedding based off of your dress, that's great! Just know that that might not be what they (or even you!) want. If you are having a religious ceremony, you should check with your venue to see what their dress code policy is...you might discover that you need to cover up a bit more than you anticipated. Don't fret about that, either - bridal is very accommodating to that today. Anything like that can be added on and removed at your leisure.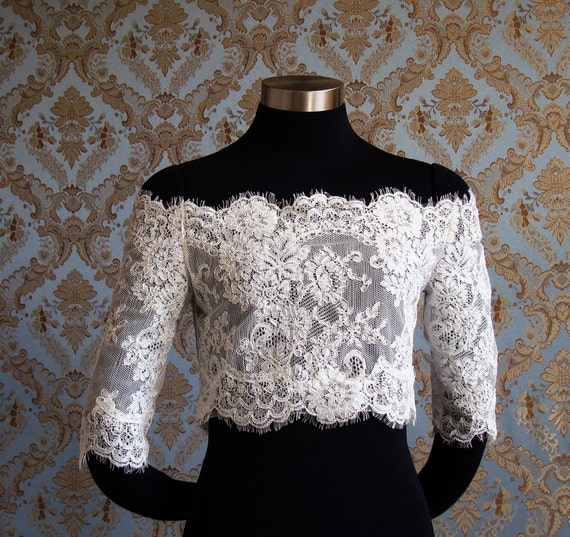 From etsy.com, a great site for all your bridal shopping needs.
8)
A street size 6 is not a bridal size 6.
Don't freak out over your weight or body type when you start trying things on and seeing numbers - the sizes in bridal are irregular. You didn't gain a ton of weight overnight, the sizing is just different. Focus more on how you actually look in the dress versus what size it is labeled. Speaking of weight, don't tell your consultant to order your dress a size smaller because you plan on losing weight. Essentially every bride says this and they almost always
gain
weight instead. A true princess is confident in her own skin, and your dress should make you feel beautiful no matter what size you are.
See? Marilyn doesn't care, and neither should you.
9)
What you think will look good on you might not.
This can sometimes be a big surprise or letdown for a bride-to-be, but do not lose hope. Not all mermaid dresses are going to fit you the same. And if you loved the look of a certain silhouette (but it did not live up to your expectations), there are often slightly modified versions of that silhouette that are just waiting for you to try them on! If mermaid isn't quite right, maybe you will want to try on a fit and flare or a trumpet style instead (yes, they are all a little different).
Lazaro trumpet.
Lazaro fit and flare.
10)
Trust your consultant!
You may (or may not) have an idea of what you like and do not like, but remember, these consultants dress brides for a living. You may come into the store adamant that you
hate
lace and do not want to try it on, but then find that you're absolutely in love with it when you find yourself in a classic A-line lace dress. It is surprising, but fairly often brides end up in styles that they originally said they were not interested in or absolutely hated. Tell your consultant what you are looking for and bring pictures to show them,
but
if they bring in something for you to try on that doesn't meet that initial description, give them the benefit of the doubt and
just try it
. You may surprise yourself!
"I used to hate lace, but now I'm a changed woman."
11)
Stay true to yourself.
Do your best to come in with a clear vision of what type of style or feeling you want from your dress, focusing on phrases of, "I want" instead of phrases of "I don't want." Buzzwords will help your consultant and yourself. Also, you may try on a dress that physically looks absolutely fabulous on you, and everyone that you brought with you might love it and be raving how much
they
love it and how you should pick this one. But you may still find yourself not truly in love with the dress. Don't force it - when the right dress comes along, you will know. Not every bride gets "the feeling" per say, but you should feel good in the dress, it should be a style that you love and you should feel confident walking out in that dress to show your friends and family. You should also think about the look on your fiancée's face if you were to walk down the aisle in that dress to them. That generally does the trick. And when you find the dress,
stop looking!
Many brides will find
the
dress but then go to several other salons and compare the dresses they try on to the dress they fell in love with. There's nothing wrong with trying on a few more dresses, but this often turns into trying on 50 plus more, which is simply unnecessary. Doing this tortures everyone involved, so try to be kind to yourself and everyone else instead of making excuses as to why you will not allow yourself happiness.
Yes, I'm finally caught up and obsessed with Once Upon a Time. Ginnifer Goodwin has said that Mary Margaret will torture herself with almost having happiness and making up every excuse she can to not be with David because of the curse (Season 1 DVD/Blu-Ray commentary).
12)
The first dress is sometimes the right dress, and that's ok!
Trying on dresses can be overwhelming. On the first try, you may feel so hyped up on emotions that when you see yourself in the mirror and everyone around you is gasping, you may chock it up to simply being "the first one." Like I've said before, these consultants dress brides for a living, so it's not impossible for them to strike gold on the first try. Go ahead and try on a few more dresses if you want to be sure, but if that first one keeps lingering in your mind, try it on again, and you will know.
I love Randy.
13)
Know the terms and conditions.
Like your other vendors, the dress will have a contract, fine print, etc. Make sure you triple-check everything, and make sure to get the designer name, style number, size, color, delivery date and alterations estimations in writing (but know that you really will have no idea how much alterations will cost you until your dress actually arrives).
Belle misses nothing, and neither should you.
14)
Don't rush yourself.
Don't wait too long to purchase your dress, but give yourself at least enough time to sleep on it. This is a big purchase for a momentous occasion and there are (ideally) no do-overs. Dresses are generally final-sale, so you need to be absolutely sure that it is
the
dress.
15)
Enjoy the pampering!
We all have a princess inside of us, but balls, dances and other formal events are not very commonplace for the average lady in this day and age. You will have people fawning over you as they dress you and doll you up, congratulating you on your engagement and your upcoming wedding. It is a special time that will not last for very long, so enjoy it while it's there, and let your inner princess shine through, whether you want a princess dress or not!
Happily ever after.