We've all been anxiously awaiting a teaser trailer for this film and some official imagery. Those unofficial posters from several months ago just weren't going to satiate us. However, those unofficial posters were pretty close to the end result.
But let's take a look at the teaser first.
I, personally, was hoping to get an actual introduction to the Snow Queen herself, but sure, the sidekicks seem cute.
I'll be honest here - I wasn't all that impressed with Olaf the talking snowman when I first heard about him. I generally love the 2D concept art that Disney creates for CG films, but I just wasn't feeling it. But after seeing this teaser trailer, I must admit, I think he'll be a very special Disney character that people are going to love.
What does somewhat bother me about this teaser is that Disney has turned a reindeer into a dog. Was that really necessary? Truthfully, I don't know what kind of personalities and behaviors reindeer have, but I'm sure they have something interesting about them past being a significant part of Christmas marketing. If Disney wanted a dog, they should have just included a dog. I don't know. I'm really hoping that this canine behavior makes sense within the context of the film.
*EDIT* As it turns out, reindeer and dogs have a lot in common, and the behavior the reindeer is showing in the teaser is very natural. I think I was a little concerned after seeing
Tangled
(which I
love
, btw, and Maximus is a wonderful character, though the animators did have him perform some dog-like behaviors that are not natural, which I know for a fact, as I've grown up with horses my entire life) - but what the animators did here was quite appropriate.
All in all, the teaser is cute, and brings back memories of on of those wonderfully classic Disney scenes: Bambi on ice.
But now, let's take a look at the new photos added to the official
Frozen
gallery online.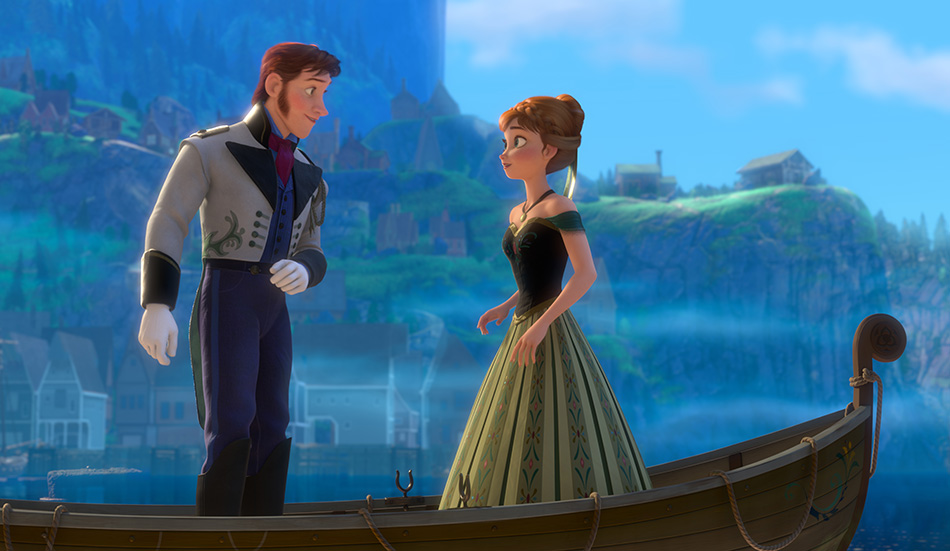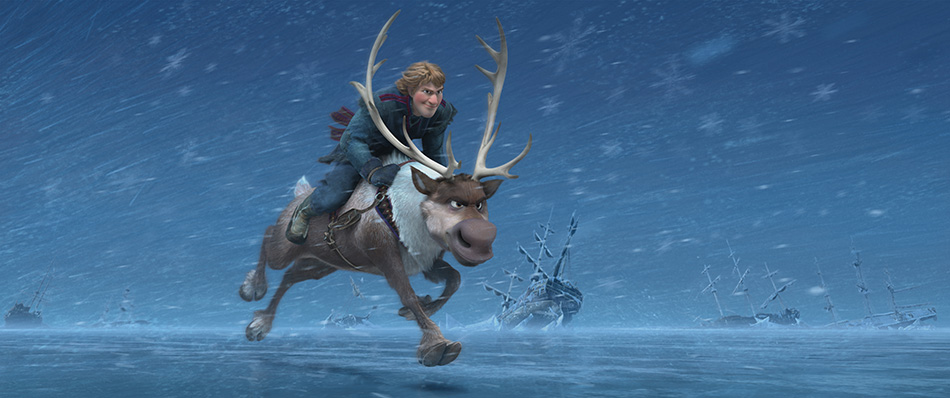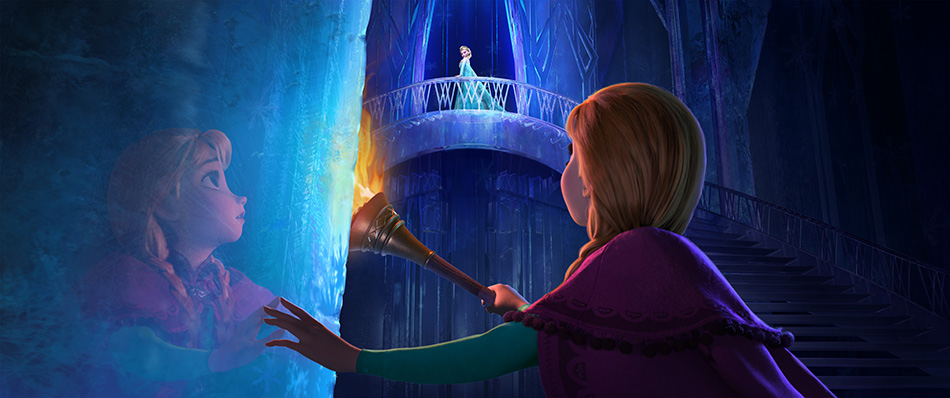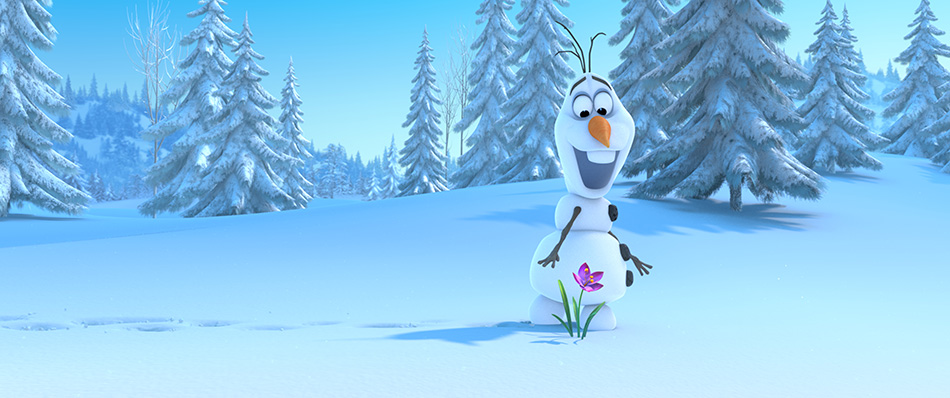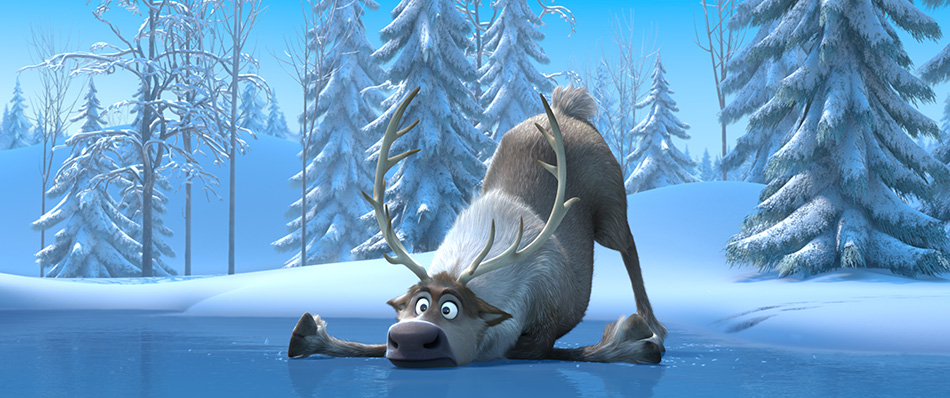 The image that interests me most is the one of Anna looking up and seeing her sister, Elsa. The use of light and dark looks great, and, honestly, their relationship in the story is what I'm really interested in seeing.
I also find it funny that the image of Elsa is nearly the same pose as what we saw in that unofficial poster. It's kind of frustrating that the only official image of her thus far is one where she looks so tiny. I was hoping to see a standalone image of her. While the contrast of light and dark and her high position looking down at her sister suggests power, I'm still craving to see more of her in full glory. Here's hoping we'll see a few more images in the coming months.
I can promise you that at the D23 Expo this year, I will be going to whatever Frozen panel I can get to. Disney was very generous when it was just before Princess and the Frog was coming out - they showed us a full musical number and tons of art for the film, with a healthy dosage of spoilers. I'll be covering the whole expo for Examiner.com, and including some other stuff here as well (don't worry, I'll provide links!) - will be there for the full three days and I can't wait!
Anyhow, stay cool everyone! And go check out Monsters University, which comes out tomorrow!